ZUJONE HURRICANE
(Sam)
Sam is a very placid little boy and he is very layed back.
He weighs 6lbs 8ozs. He has a full lengh coat of steel blue,his falls (face hair)is also long and is coloured with 3 different tans. Sam has short legs which you can't see when his coat is down so he walks with grace. He is from the Wenwytes line.
Sam qualified and was exhibited at Crufts in 2000
Breaffy Lass for Ansharee
(Dana)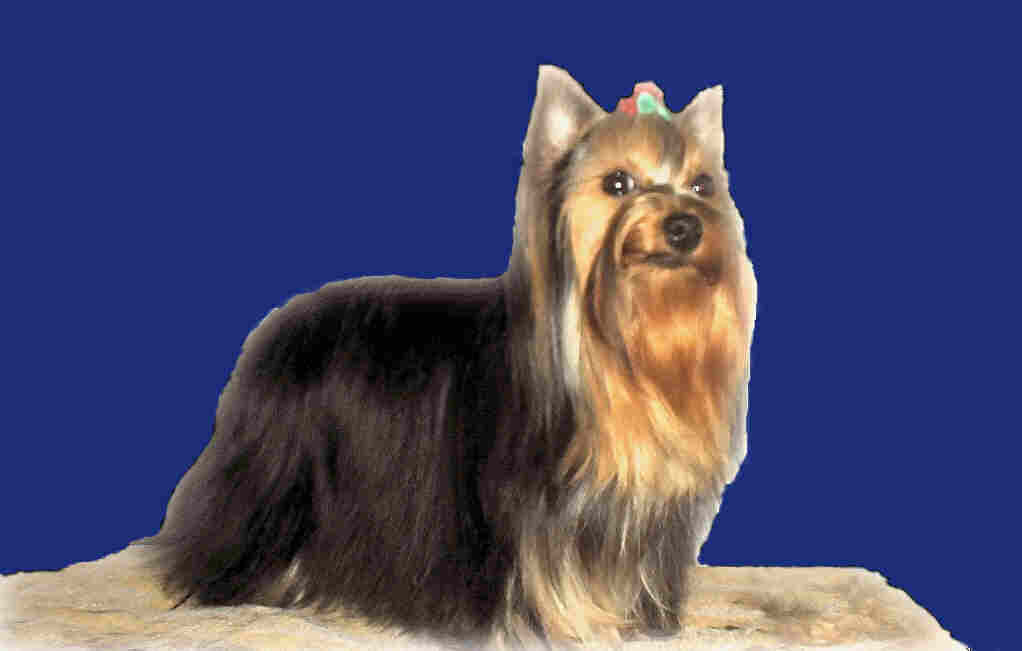 This Dana the mother of Belle a lovely girl and good mum.
She recived Best in Show at her last outing. She is from the Brybett line. She is protective and keeps all the boy's in order and get's between them if they have a little fight.
ZUJONE SHAKY'S BOY
(Leo)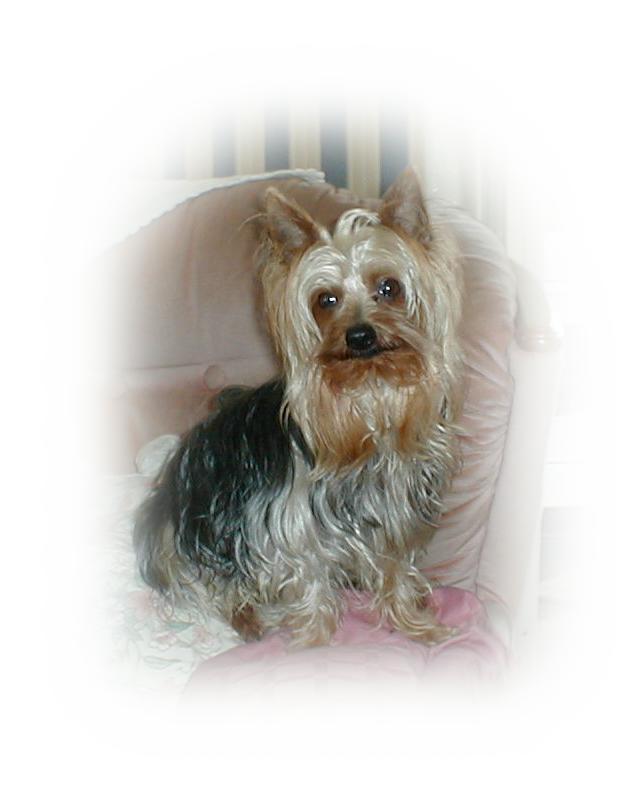 Leo our first show dog, always trying for top dog position but is usually outweighed by Domino. Although the first one to show regular he was very difficult, but after a long hall he did qualify and exhibit at Crufts twice. Now Leo's coat is cut down to a managable lenght.
BRYBETT SKYASH GEM
(Domino)
Domino A wonderfull boy and a showman in the ring, he knows what he has to do but still likes to have a little play behind the judges back. A full Brybett and the only one shown in the ring to-day other than the breeder Mrs Betty Whitbread and we are thankfull to her for letting us have him. Qualified and exibited at Crufts 2000. He is slightly over show weight now but a lovely stud dog and daddy of Belle